The start of a major edit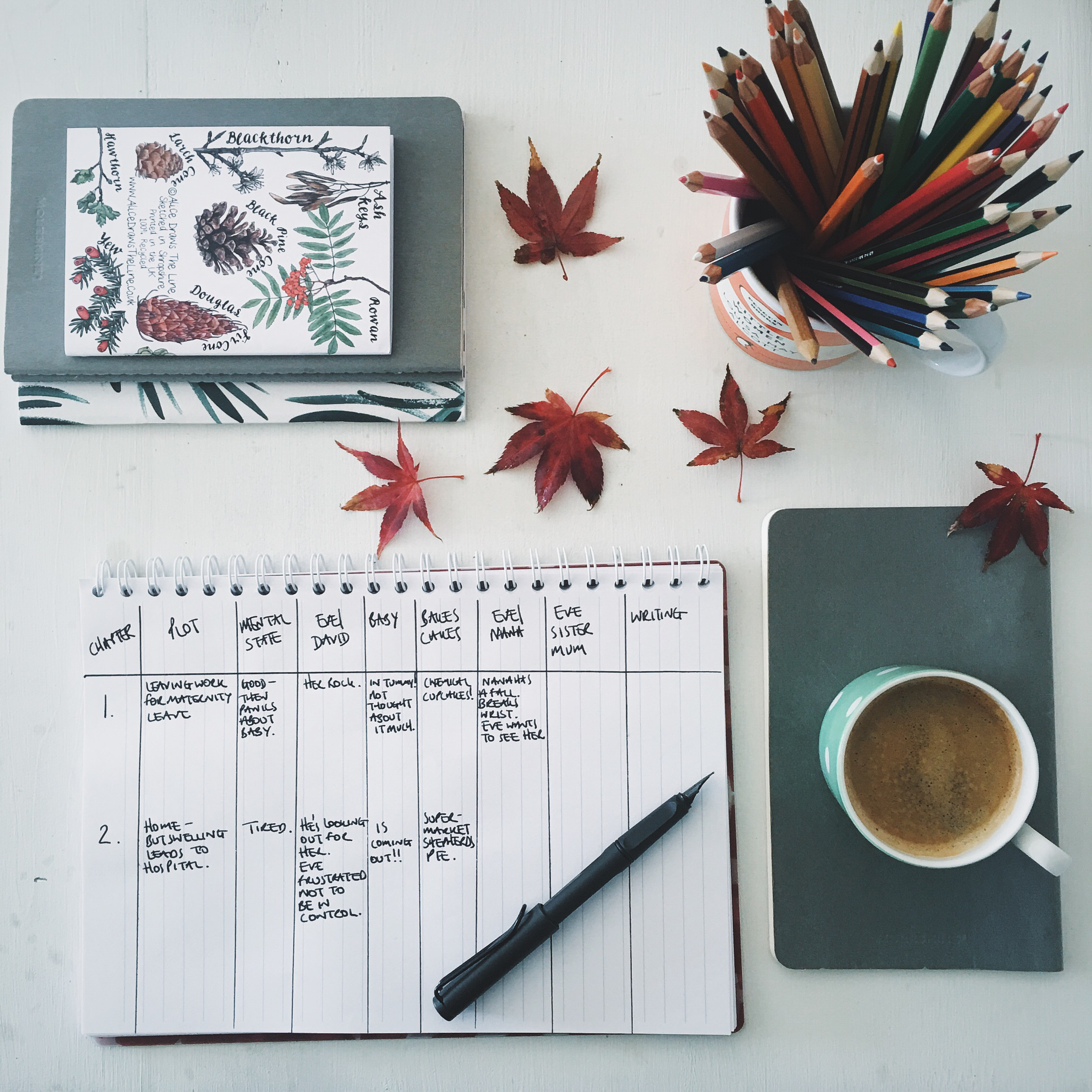 One of the most frustrating parts of being ill with the flu is not being able to write or create. (Or eat, or go outside...but mainly the not writing.) All you can do is lie in bed and think; too weak to read, eyes too tired or sore to watch anything, not wanting to sleep again. You think of everything you want to write. Of ideas for blog posts, for possible vlogs and how to arrange the editorial calendar in your new job. If you're anything like me you sketch it all out in your head, get incredibly excited then frustrated again, and end up not being able to sleep anyway.
So in the last, (ooh, has it really been) five days, of enforced rest, I've been thinking about what my priorities are. Because as well as worrying about my writing I've also been thinking of all the others things I'm not doing whilst lying in bed. Getting the garden ready for winter, cleaning out the chickens, finishing off the bedroom sort-out I was part way through when I was struck down, finding my daughter's piano books I accidentally put in a safe place, making sure my son finishes his homework..
Yes, my brain has not had any rest the poor thing.
And it occurred to me that it was time. Time for me to start editing my novel. I alluded to bad news in this post and, although it isn't catastrophic and could actually work out for the best, it did stop me in my tracks for a while. Because it was related to writing my novel.
But I've had enough of sulking now. The time is right to get on with it because I know I can do this.
In an interview I did with Katy Colins over on Novelicious she mentioned setting herself deadlines gave her the impetus to get things done. I'm absolutely rubbish with self imposed deadlines. So I need another stick or carrot to drive me forward.
That's when I decided to record my writing process. I've fallen in love with making films during the course of this year. So why not record myself writing my book? Who knows, I might even show my face on it and, you know, speak. Though a) I need to get over the flu first and b) need a good foundation to calm my rather weather-beaten face.
Anyway, this is my first mini-film of the very start of a very big structural edit of my novel.